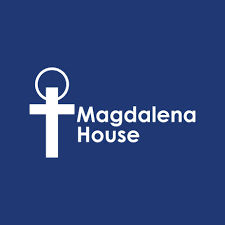 St. George is partnering with Magdalena House: "A Place to Begin Again" this month. We will offer the opportunity to everyone to either donate funds towards the purchase of the items listed below or go to our Amazon Wishlist to purchase the items and have them shipped to the Church Office.
We hope to get a number of these items to Magdalena House by August 16th.
The list below provides for lunch boxes for the children. The remaining items help the residents, mostly single mothers, with supplies they need for their own class work.
Magdalena House is a neighborhood of transitional homes in San Antonio that serves mothers and their children who have fled dangerous and abusive lives. Utilizing a dual-generation approach, we provide safe shelter, basic needs, educational programming, and therapeutic services.
The link to the Shelby Giving Page can be accessed here.
To order directly from the Amazon Wishlist, click here.
Lunch boxes (22)
Pencil sharpeners (12)
Pencils (12)
Erasers (12)
Staplers & staples (12)
Headphones (12)
Highlighters (12)
Spiral notebooks (12)
Pens (12)
Backpacks (12)
Amazon Wishlist Directions:
| | |
| --- | --- |
| Select the item you wish to purchase.  You can see the small box which says "Needs #, has #"  to determine how many items have been purchased.  Choose the number and then click "Proceed to Checkout." | Next, you will select a shipping address.  Your address will show up on the list.  However, to make this more convenient for everyone, please select "Keith Earle" as the shipping address.  His name is the Gift Registry Address.  That will get the item to the Church Office so that we can get the items gathered and delivered. |
As you click to continue, you will be taken to your payment selection area.  Select your payment method (you debit or credit card or however you pay for Amazon items) and click to complete.  Your donation will come to the church office.