2018 Save the Dates (Just a Few Highlights)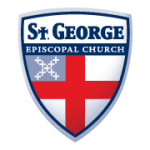 Jan. 21 Council Delegate Elections
Feb. 4 Annual Parish Meeting @9:30 AM
Feb. 14 Ash Wednesday @ 7:00 AM, 12:00 PM, 7:00 PM
March 3-4 MS Musical – Annie, Jr.
March 25 Palm Sunday
March 29 Maundy Thursday @ 7:00 PM
March 30 Good Friday @12:00 PM
March 31 Holy Saturday @ 9:30 AM
April 1 Easter Sunday
April 30 Chain of Love
May 20 Bishop's Confirmation Visit, High School Graduate Recognition
July 9-13 Vacation Bible School
Sept-TBD Fall Parish Meeting
Oct. 28 Celebration Sunday– Ingathering
Annual Meeting
Please join us for our Annual Meeting in the Parish Hall at 9:30 AM on February 4th. Tacos, coffee and juice will be provided. We will celebrate the past year together as we look towards what the future brings!
First Communion
We will be holding First Communion classes beginning January 21 during the 10:45 AM worship service! All baptized students in the 1st-5th grades are invited to attend this 5 week class series! The curriculum we will be using is modeled on the Eucharist format: We Gather (Lesson 1), We Hear and We Respond to the Word of God (Lesson 2), We Offer our Gifts (Lesson 3), We Celebrate (Lesson 4) and We are Sent Out (Lesson 5). Because children learn with all their senses, activities and instruction will be included that engage them throughout each lesson.
The classes will be led by Happy Wilson in Ms. Urbanowski's room (Middle School building next door to the Sacred Studies room) during the 10:45 AM worship service on the following Sundays: Jan. 21, Jan. 28, Feb. 4, Feb. 18, Feb. 25. Fr. Ram will lead lesson 4, We Celebrate, on Feb. 18 after the 10:45 AM worship service. The First Communion service will take place on Sunday, May 20th.
The First Communion class schedule is as follows:
January 21: We Gather
January 28: We Hear and We Respond to the Word of God
February 4: We Offer our Gifts
February 18: (class will be held after 10:45 service): We Celebrate
February 25: We are Sent Out
May 20th: First Communion
You may register your child for the First Communion classes by contacting Happy Wilson at hwilson@saintgeorgechurch.org.
Council Delegates and Alternates Needed
On Sunday, January 21, we will cast ballots to elect 3 delegates and 1 alternate to serve at the Annual Council of the Diocese of West Texas in San Marcos, Texas on February 22-24, 2018.
We will be electing 2 people of three year terms and one for a special one year term. We also need one alternate delegate.
Delegates and alternates to Council should be members in good standing of St. George (member of record who has submitted a financial pledge through a Promise Plan).
Delegates the first alternate will have their registration fee (which includes Friday luncheon and Friday evening council banquet) paid by the Church. All other expenses will be borne by delegates/alternates.
At St. George the Senior Warden is the head of the delegation. The Senior Warden for 2018 is Susan Alwais. Please contact her if you have any questions about serving at Diocesan Council – the family reunion of the Diocese of West Texas.
Worship Location Change for This Sunday
Our 8:30 am Eucharist will be in All Souls Chapel, upstairs in the Leadership Center, this coming Sunday, December 17th.
We are making this change in order to facilitate set up and preparation for our Lessons and Carols service which will occur at 10:45 AM.
Thank you for your understanding. All of us look forward to a wonderful Sunday of worship and fellowship!

Our annual Greening of the Church will take place on Thursday, December 21 beginning at 5:00 PM. We need volunteers of all ages to help us setup the Sanctuary for our upcoming Christmas Season worship services. We will be putting up wreaths, decorating with poinsettias, and setting out our Nativity. Pizza will be served. Afterwards, we'll spread the Christmas spirit by caroling through the neighborhood!  Hot chocolate will be served afterwards.

Join us for our worship offering at 10:45 AM on Sunday, December 17th for our joyous Lessons & Carols Service led by our Music Ministry and our Lector Ministry. This annual presentation is a wonderful tradition that celebrates the pairing of  beloved scriptures with melodies and songs that celebrate the coming birth of our Savior.  Come and hear how God's message speaks to the people during this time of reflection, prayer and Song! All are welcome for this service, and nursery is provided.  Please note that this is not a Eucharist-based worship. If you would like Communion as part of your worship, please consider attending the 8:30 AM service.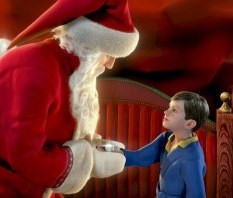 It's that time of year again…time for our annual Polar Express Party!!
Kids, come dressed in your pajamas and get comfy with your sleeping bag and pillow as you take a ride on the Polar Express! We'll watch the famous Polar Express movie, have hot chocolate and cookies, and a whole lot of holiday fun! Limited space available, so don't miss your chance. Reserve your spot today! Email Happy Wilson at hwilson@saintgeorgechurch.org.
WHEN: Sunday, December 3, 2:00-4:00 PM
WHERE: Parish Hall/School Cafeteria
WHO: Kids in Kinder-5th grade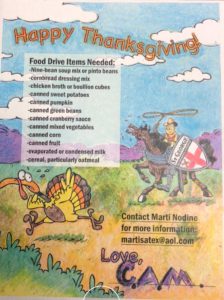 Thanksgiving Food Drive
It's time for our Annual Thanksgiving Food Drive in partnership with the Beta Club at St. George School, we are collecting donations of food for the San Antonio Food Bank and for Christian Assistance Ministries.  Food collected for CAM will be boxed along with donated turkeys to create full Thanksgiving dinners for the clients at CAM. Donations can be dropped off at the collection table in the Narthex by Sunday, November 19th. Contact Marti Nodine for more information: martisatx@aol.com.
Food Items Needed:
-nine bean soup mix or pinto beans
-cornbread dressing mix
chicken broth or bullion cubes
-canned sweet potatoes
-canned pumpkin
-canned green beans
-canned cranberry sauce
-canned mixed vegetables
-canned corn
-canned fruit
-evaporated or condensed milk
-cereal, particularly oatmeal