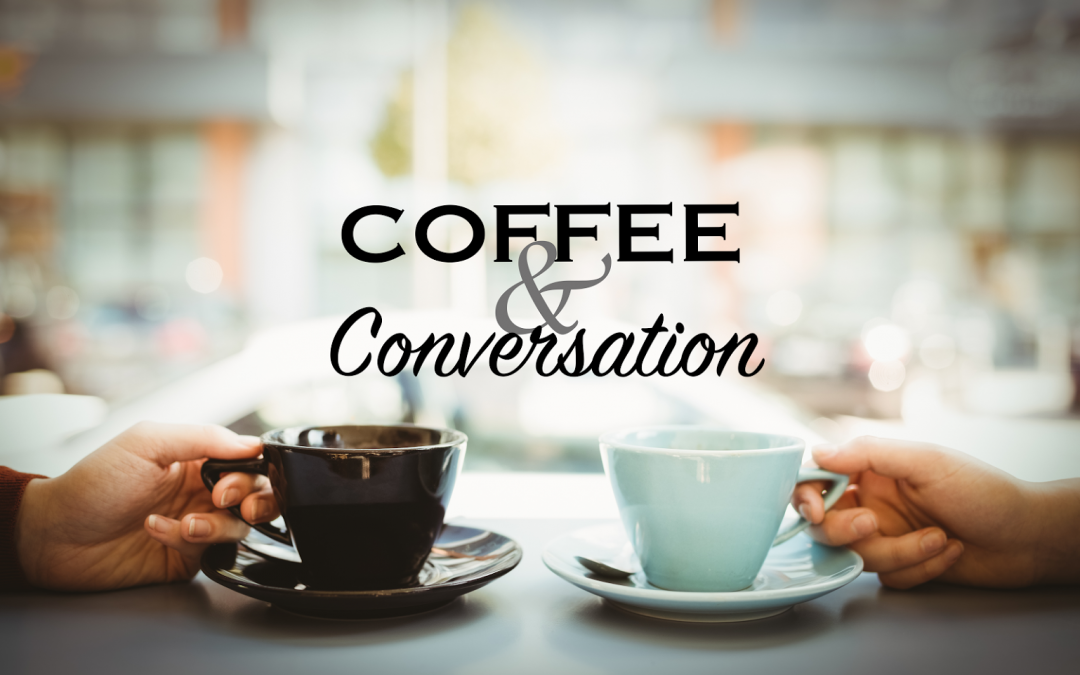 Last Sunday we read and discussed Question 5 concerning Chapter 4 in Max Lucado's book "Anxious for Nothing: Finding Calm in a Chaotic World." Max asks us to think about one event in our life or the life of another believer where good has come following terrible circumstances. The question served as a springboard for heartfelt stories from a number of class members.
Some members told of their good marriages that came after either death of a former spouse or after unfortunate prior relationships. In one case, the member had moved to another country, and there met the "person that God had always intended to be their spouse." Another told of meeting someone special whose job was about to take that person to another state. The person is now returning to San Antonio to continue the relationship. Both are coming to Coffee and Conversation class.
Yet another member and spouse had once had the opportunity to move to Indonesia. Although the class member was enthused about the move, the spouse had doubts, so the move did not take place. The member was later diagnosed with a large, life-threatening brain tumor. Expert surgeons in the United States successfully removed the tumor. Had the couple been living in Indonesia, it is unlikely that the life could have been saved.
One of the things participants feel is most important about C&C class is that we feel free to reveal pertinent things about ourselves that we may seldom talk about. Members understand that "what happens in C&C stays in C&C." That's why we never reveal in these emails the name or gender of the member who tells their story. And those who choose not to discuss a particular topic are free to benefit from what others say.
Hope you can join us this Sunday, May 26, between services starting at 9:45 a.m. in St. Mark's Room, upstairs in the Leadership Center. We will start the "conversation" with Question 6 on page 170.
Peggy and Paul Foerster