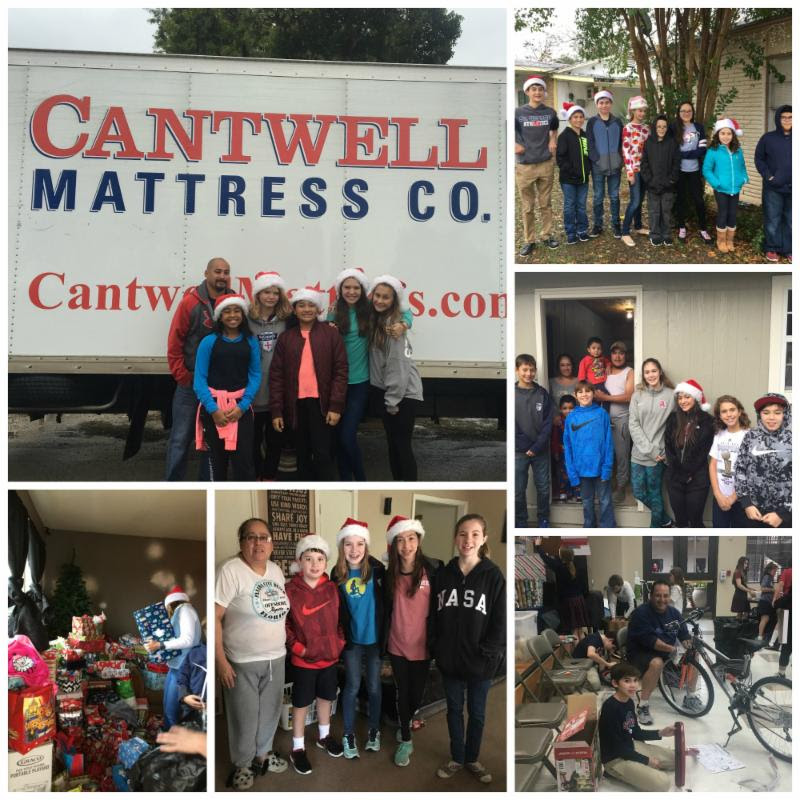 The Adopt A Needy Family (AANF) program is a San Antonio-based charity that matches organizations with families in the community who need basic necessities and a little holiday cheer. For over 15 years, the St. George community, through our middle school service organization, the Beta Club, has participated in this Christmas gift-giving project. This year, we have adopted nine families with the goal of providing a few special gifts and items of true need. Many of the gift items are necessities such as clothing, hygiene items, linens, housewares, space heaters and cleaning supplies.
Similarly to last year, the ornaments will be distributed electronically via a link available Thursday, November 11th. Please choose as many gifts as you wish to buy. Participation in the AANF program is strictly voluntary. However, AANF is a wonderful opportunity for St. George to give back as a community, and we hope that you will prayerfully consider participation.
In addition to gift sponsorship, Beta Club would greatly appreciate donations of tissue paper, pre-made bows and Christmas wrapping paper so that the gifts can be wrapped. If you are interested in making a monetary donation in support of larger needs, you can easily do so through a link that will also be available starting November 11th.
If you have any questions, please contact the AANF Coordinators at aanfstgeorge@gmail.com.
We wish you a blessed holiday season!
Your 2021 AANF Coordinators