In-Person Worship is at 10:00 AM in the Sanctuary. See the eSpear newsletter/website blog for more details and to pre-screen. The Sunday Worship Stream continues at 10:00 AM. Also, please join us through our online, zoom, on-demand resources, and ministries linked on this website!
Adult Ed On-Demand:
Fellowship Hour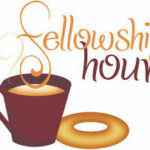 Join us for our  Fellowship & Formation Hour on Sunday Mornings. Bring your coffee and enjoy this fellowship time in your own living room as you join this Zoom video gathering on Sunday mornings before our 10:00 AM worship stream.  This will be a Zoom gathering.  All you need to do is enable your camera and microphone. You may use cell phones, laptops, or computers. Contact Keith Earle at kearle@saintgeorgechurch.org if you would like to join and he will send you the Zoom link to join.
Our Coffee and Conversations Class is also meeting remotely by Zoom. Contact Keith Earle for more information on this class.
Have questions or want more information?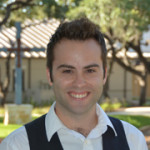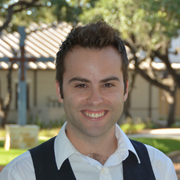 Senior Director
Keith Earle- kearle@saintgeorgechurch.org
Coffee and Conversation
"Coffee & Conversation" is a safe place to talk about God at work in our lives and in the world around us through the text of a book. This class is for adults and meets each Sunday from 9:45-10:30 AM in the St. Mark's Meeting Room upstairs in the Leadership Center between services. We offer coffee, tea, cinnamon rolls, a classroom set of Bibles, and the current book we are reading, as well as plenty of friendly folks. Visitors are welcome and encouraged to attend as each class stands alone which makes it easy for new people to join the conversation. For more information, contact Paul & Peggy Forester at forester@idworld.net.
Talkin' St. George:  Our New Member Course
What does it mean to be a member of the Episcopal Church? What does it mean to join St. George? Our New Member Courses are designed to be a simple meet and conversation time that will connect you with others who are new to St. George, possibly new to the Episcopal faith, and answer your questions regarding the faith. These classes are set throughout the year and are a great way to find a deeper connection to life at St. George. For more information, contact the church office at stgeorge@saintgeorgechurch.org.
Understanding the Gospel
Each Sunday we discuss the gospel reading from the day's worship service to uncover Jesus' message to us for our lives. Since we all come from different places in our lives, we welcome everyone to share their perspective. This class is taught by one of our long-term members, but engages all in the deeper conversation about the day's gospel reading and how it is relevant to each of us. This class meets each Sunday at 9:45 AM in the St. Luke's Meeting Room in the Leadership Center, and is a great way to prepare for Sunday worship. For more information, contact Steve Alwais at steve.alwais@yahoo.com.
Safeguarding God's Children
St. George Episcopal Church and the Diocese of West Texas are committed to ensuring that all who attend our worship services and events are safe and treated with the utmost in dignity. We proudly offer the Safeguarding God's Children course to all volunteers who interact with children and youth here at St. George. This course is held periodically throughout the year and is a cornerstone to Children & Family Ministries. Contact the Church Office for more information.
Wednesday Bible Study
The Wednesday Bible Study is St. George's most traditional Bible study offering. This course takes you through key passages in scripture and teaches you the history behind it, the context in which it was written, and allows you to explore the word through its original intention. Open to all, this course meets weekly at 11 AM on Wednesdays in our September-May in the St. Mark's Meeting Room of the Leadership Center. For more information, contact the Church Office at stgeorge@saintgeorgechurch.org.