Vestry Officers
The vestry of an Epsicopal church is the governing body of the church and manages its resources and finances. It helps the congregation to define, support and carry out the church's mission. At St. George, each member of the vestry is elected by the parish and serves a three-year term.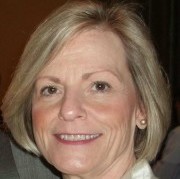 Susan Alwais
Sr. Warden
seniorwarden@saintgeorgechurch.org Frank Minard
Jr. Warden
juniorwarden@saintgeorgechurch.org Alyssa Rogers
Clerk
clerk@saintgeorgechurch.org Andy Stokes
Treasurer
treasurer@saintgeorgechurch.org
Vestry Members
David Draeger
Lindsey Finklea
Meg Grant
Cathryn Grigsby
Mike Holmes
Jason Keller
Arden McLean
Molly Miller
Genevieve Sugalski
Alana Woods
Finance Committee
The St. George Finance Committee prepares a proposed annual budget that is submitted for approval by the Vestry.
Willmann Board
Manages the Clara Willman Trust.