Our Rector – Fr. Ramiro (Ram) E. Lopez
I am happy to be serving as Rector at St. George during this wonderful time in our history. I have a strong passion to help all people, especially our children, to come to know and love the Lord and to grow into the fullness of God.
---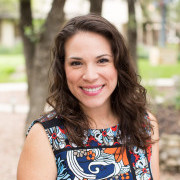 Director of Operations & Management
I came to St George in 2009 searching for a spiritual home and what I found was an abundance of people who soon became family to me. Answering the call to serve in this role as of June of 2016 has been one that I am honored to fill. I have a daughter and a son that find the same joy and love in Christ as I do in this Holy Place. I left the field of Emergency Nursing where I worked as a Registered Nurse for 10 years to take the position of Director of Operations with a purpose to enrich my family at St George. I see this body of Christ as one that I can care for, nurture and heal with the talents that God has blessed me with and continues to develop in me. There is value in nurturing life on this campus for both the school and church so that it can have a long and healthy life to serve my community. Seeing the presence of the Holy Spirit in my day to day work both in the faces of the small children and in the eyes of our elders reignites the fire I have to serve and honor all people who are made to walk next to me. This position gives me the honor of helping to meet the needs of others and I couldn't be happier to serve!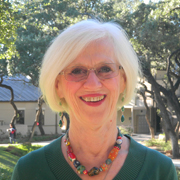 Director of Pastoral Care
My husband, Milt and I came to San Antonio in 1982 along with our 2 children, Aaron and Alexis. We began our search for a church home in the fall and the first (and only) church we visited was St. George. In the fall of 1985 I was asked to consider taking the position of Parish Secretary to replace the lady who was retiring. I began January 2nd 1986 and worked in that position until 1990 when I became the Parish Administrator. In 2013 I took the position of Director of Lay Ministry Development, and then in September 2014 I was asked to take the position of Pastoral Care Coordinator. My work history includes being a Registered Nurse for 12 years, so I believe the Lord has placed me where He wants me to serve and I am truly blessed.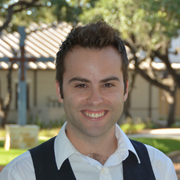 Director of Worship, Music & Fine Arts
My wife, Shannon and I were first introduced to the St. George community in 2009 when I became the music teacher at the school. Since then our love for this special place has only grown. We have two daughters, Lillian and Scarlett, who are growing up with a strong faith foundation on this Christ-centered campus. Whether through church or school, our family is deeply involved in the St. George mission and ministry. Besides both being teachers at the school, Shannon and I also lead the Music Ministry team here at the church. As the Director of Worship, Music & Fine Arts at St. George, I am honored to lead the many wonderful teams of believers that faithfully give of their time and talents in worship every week in order to serve this community we love so much. Among the many areas I serve on campus, I also co-lead our school's Beta Club, which is a service and outreach honor club that leads many campus service projects. I am also the lead for our Haitian sister school partnership. I have a Bachelor of Music Degree from UTSA and have spent 17 years in music and ministry. I have spent time leading worship in several different denominations and worship styles including gospel and contemporary. My heart is at home here in the Episcopal tradition, as the liturgy truly speaks to me. I cherish spending as much time as I can with wife and kids and I also have a passion for running.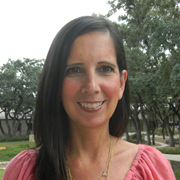 Director of Family Ministries
My husband, Bart Wilson, and I have been a part of the St. George family for 18 years.  We have 12 yr. old twins, Sophie and Sully, who are in the 6th grade and attend St. George School.  Together we have been active members in the St. George community. In 2011, I began working part-time for St. George Church as the Children & Family Ministries Coordinator.  I strive to provide a high quality ministry that is attractive to the children and the parents of St. George Church.  I coordinate and oversee our popular C 3:16 family formation class, our Children's Chapel programs, the Kids for Christ (KFC) 3rd-5th grade ministry group, Vacation Bible School, and some of our annual Family Fellowship events including the Pancake Supper, the Epiphany Pageant, Polar Express and our Trunk or Treat. When I'm not working at the church, you can find me volunteering at many of the St. George school functions as a PTO board member, or cheering my children on at their team events.  I earned my Bachelor degree from Texas A&M University in College Station and I love my Aggies!  My family and I enjoy attending the Aggie sports games, hiking, traveling and spending time with family in Port Aransas.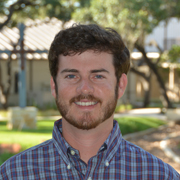 Youth Minister & School Chaplain
I have been here at St. George since September 2014!  I work on campus as the Chaplain to the School, Sacred Studies Teacher, and Youth Minister.  I am originally from South Florida but grew up in South Texas… as they say, "I was not raised here but got here as fast as I could."  I graduated high school in 2007 and promptly attended the finest institution of higher learning in the State of Texas, Texas A & M.  I was involved in many on-campus programs and ministries.  I graduated in May of 2011 with a BBA in Business Management.  After college I hopped around from insurance to banking and wound up working for the Church that I grew up in, St. Alban's Harlingen, as the Youth and Family Ministries Coordinator.  I am recently married to my wonderful and beautiful wife, Caroline.  We were married in August of 2015 here in San Antonio.  In my spare time you will find me coaching the St. George tennis team, fly fishing, duck hunting, or walking my dog, Sadie!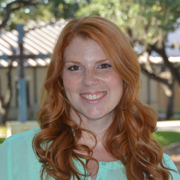 Music Ministry Assistant
St. George is our home. My husband, Keith Earle, our two beautiful daughters Lillian and Scarlett, and I have been a part of the St. George community since 2009, when Keith became one of the music teachers at St. George school and I became the private voice instructor on campus. Our love and involvement for this community only flourished in the following years, as I became the JK – 1st grade Spanish teacher and JK and SK music teacher at the school, and as Keith and I became part of the Music Ministry team here at the church. We are truly blessed to have the privilege to work for both Church and School at such a wonderful and loving place! I am a classically trained singer and perform around Texas. I also sing with the "Oh So Good Band" and play the flute. In addition to my musical pursuits, I am also a licensed cosmetologist. Keith, Lillian, Scarlett and I love playing in the backyard on our trampoline and having fun family movie nights.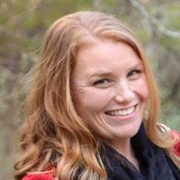 Nursery Coordinator
I have been a member of the Saint George Church and School community since 2012 when I began working with Children's Ministry. I currently serve by looking after little ones in the nursery on Sunday mornings and teaching pre-K and Kindergarten Children's Chapel. I also regularly teach Safeguarding God's Children, a class very near and dear to my heart. When not at Saint George, I teach preschool at Castle Hills First Baptist School, enjoy gardening, hiking, running, reading and spending quality time with dear friends and family, most notably my indubitably lovely nieces Lillian and Scarlett Earle. Prior to living in San Antonio, I could be found in New Braunfels, Marble Falls and the mountains of Western North Carolina where I collectively spent ten years teaching outdoor and environmental education programs. My favorite color is orange, I love to bake and find painfully strong coffee most delicious.
"And what does The Lord require but to act justly, to love mercy and to walk humbly with your God." Micah‬ ‭6‬:‭8‬