Care Support at St. George
We care for, support, and encourage one another. We are there for each other in good times or in times of crisis or difficulty. Our care ministries make the love of Christ visible through support and prayer.
St. George Care Support Facilitator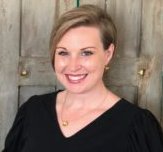 Taylor Brown, M.A., M.S., LPC– tbrown@SaintGeorgeChurch.org
Taylor serves as our Care Support Facilitator. She is a Licensed Professional Counselor who specializes in spirituality, traumatic grief, end-of-life care, and social-emotional development. If you would like to make an appointment, please reach out via email or (210) 342- 4261 ext. 509
Pastoral Care at St. George
Pastoral Care Director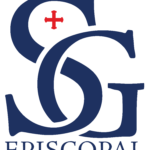 To find out more about Pastoral Care at St. George, contact (210) 342-4261 or at stgeorge@saintgeorgechurch.org.
Clara Willman Trust and Board
The Clara Willman Trust provides funding for our pastoral care ministries. The St. George Vestry elects the Willman Trust Board who oversees the fund. See below for more information.
What is Pastoral Care?
The word "pastoral" refers to shepherding, or tending to the needs of a group—in this case, the parish family of St. George. The imagery of God's people as the "sheep of His pasture" goes as far back as the Psalms ("The Lord is my shepherd…") and extends with the apostle Paul reminding us to "keep watch over the flock," and to "shepherd the Church of God."
Jesus said, "I am the Good Shepherd," and it is He who is our inspiration and model for pastoral care. A good shepherd knows his sheep well, nourishes them by leading them to fertile pasture along with the tranquility of still waters, gives them comfort and rest, keeps them in safety, bandages their wounds and washes them clean, and brings lost sheep back into his fold.
The Clara Willman Trust at St. George
In the 1980s, Saint George Parishioner Clara Willmann established a living trust for the benefit of St. George to be used for pastoral care ministries. Income from the trust is to be used "in a personally caring way, with the human emotional and physical needs of hurting people." In the years following Clara's passing, funds from the Willmann Trust income have been used to help individuals, both in and out of St. George, with health and psychological concerns, marriage counseling, and similar items. Funds are also used to help finance other ministries in San Antonio that provide similar care to hurting people.
Pastoral Care Ministries
We show that we care in many ways at St. George. If you feel called to serve in this vital ministry, please contact the clergy. Volunteers and our clergy and staff provide the following:
Home and Hospital Visitors
Home Eucharistic Ministers-Provide Holy Communion to shut-ins, those in the hospital and those without transportation to a regular church service.
Meals in Need-There are times throughout the year that someone in our parish family may need a meal brought to them and/or their family. Whether this time is a happy occasion, following the birth of a baby, or a difficult time like during recovery from illness or surgery, or a family member's death, our Meals in Need ministry helps nuture and nourish our parishioners.
Card Making Ministry-Is also under the umbrella of Pastoral Care and makes handmade birthday and anniversary cards that are mailed to our church members. Learn more here.
Our Prayer Chain-For those in need of prayer, we have an online Prayer Request form .  The information will be shared via text, email or phone with those in our community who have chosen to be a part of our prayer chain.