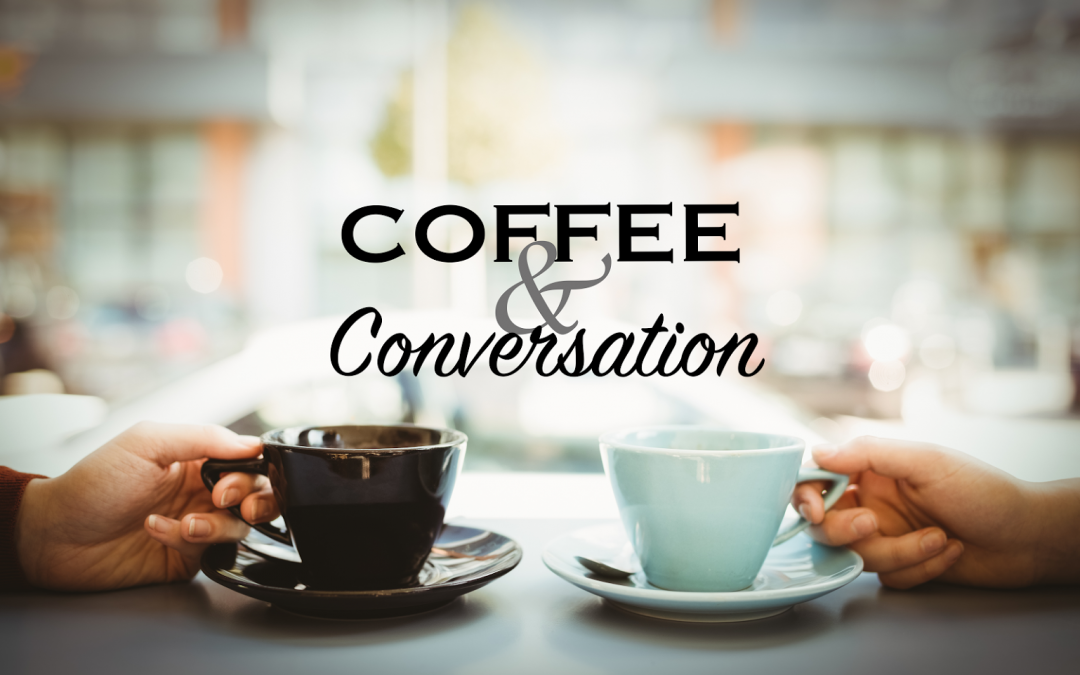 Dear Fellow Coffee & Conversation Participants –
Last week, class members joined the rest of the congregation in the between-services Easter activities. This Sunday, April 28, we will resume our regular class meeting between services.
We will start on page 168 in the Questions on Chapter 4 in Max Lucado's book "Anxious for Nothing: Finding Calm in a Chaotic World." Question 2 points out that Deism, Pantheism, and Atheism all deny the existence of a living God. Only Christianity says, "Yes, there is a God, personally and powerfully involved in His creation." Max challenges us to describe how we view God's interaction with creation and our evidence for our views. Should be a good springboard for "conversation."
Hope to see you there to hear other participants views, and (if you choose) to share your own views. Normal time and place, between services starting at 9:45 a.m. in St. Mark's Room, upstairs in the Leadership Center.
In Christ,
Peggy and Paul Foerster