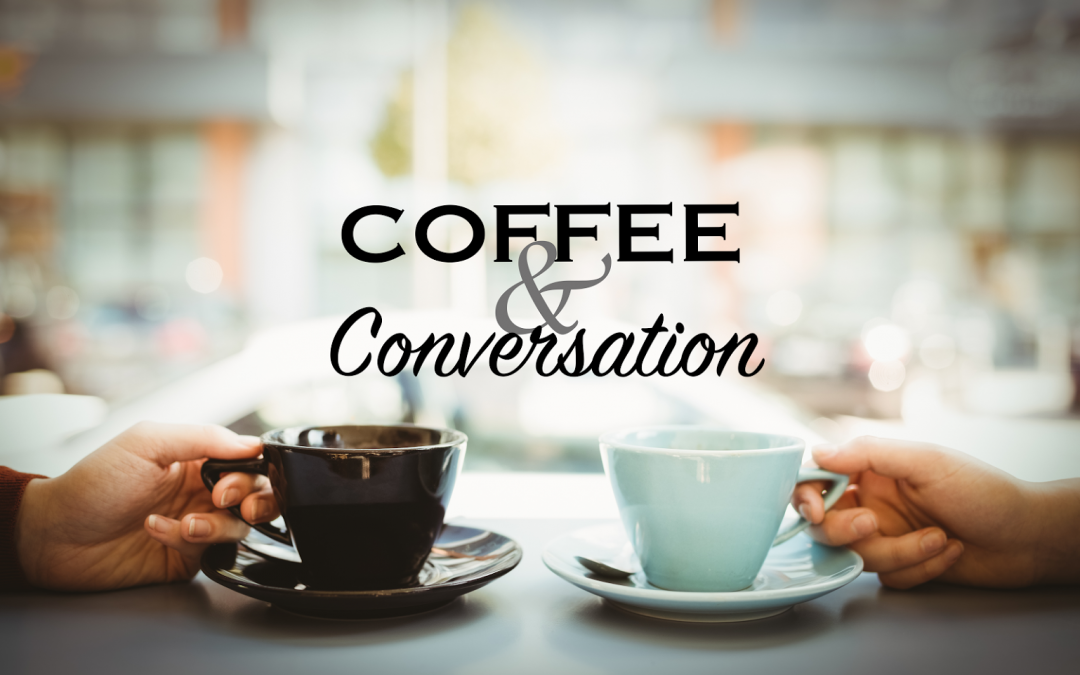 Dear Fellow Coffee & Conversation Class — BACK TO NORMAL
Last Sunday we joined other parishioners in the (single) Consecration Service and following catered lunch. This Sunday, 11/24/19, class will resume as normal, 9:45 a.m., between services, St. Mark's Room, upstairs in the Leadership Center.
We (Peggy and Paul) will be in Ann Arbor, MI, this Sunday for the wedding of our son David. In our absence, Fred Goodwin has graciously agreed to facilitate C&C Class. The springboard for "conversation" will be the questions on page 196, relating to Chapter 11 in Max Lucado's book Anxious for Nothing: Finding Calm in a Chaotic World.
As usual, you may let the discussion follow wherever the Lord leads you.
In Christ,
Peggy and Paul Foerster