The next meeting of Boomers & Bloomers will take place in St. Mark Meeting Room on Tuesday, May 14, 2019, at 10:00 AM.
This will be our planning session for our 2019-2020 meetings.  Bring your ideas and be planning also who will preside over our forthcoming meetings.
Pat Lindemood, Jerry Canavit and Margaret White have been our team leaders for 3 years and look forward to working with new leadership.  We look forward to seeing you at the next meeting.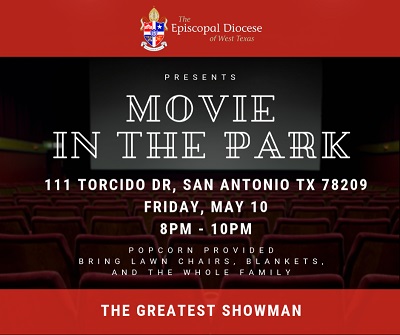 The Episcopal Diocese of West Texas
presents
MOVIE IN THE PARK
The Greatest Showman
111 Torcido Dr., San Antonio, TX 78209
Friday, May 10
8:00 PM – 10:00 PM
Popcorn provided.
Bring lawn chairs, blankets, and the whole family!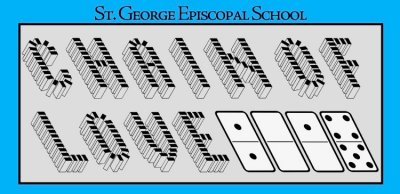 Thank YOU! Thank YOU!
Thank you to everyone who helped make this year's Chain of Love an incredible event! Click here to read a fantastic article in the Express News. We are so proud of this community and the record breaking 32,000 dominoes (dollars) on the gym floor!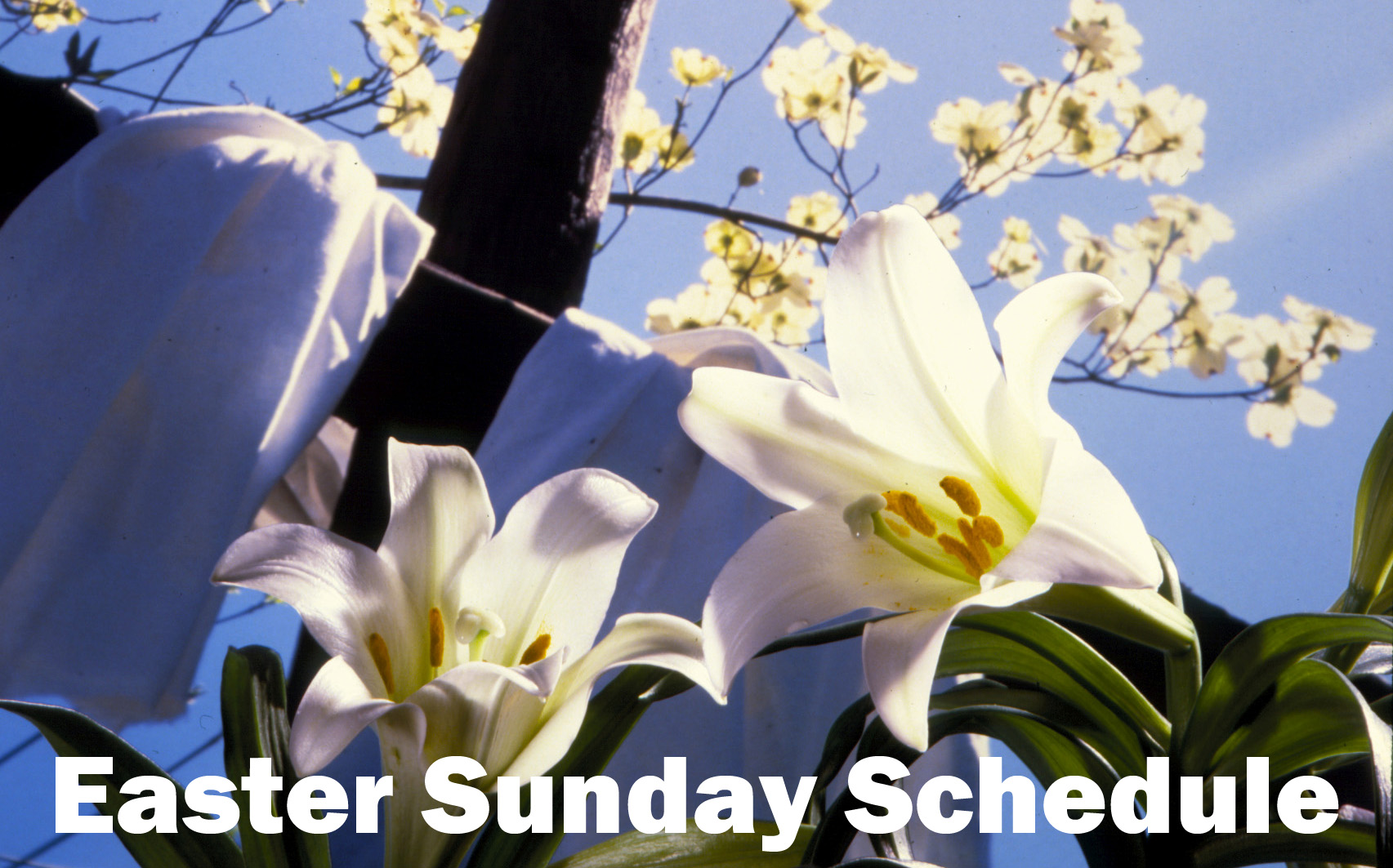 Services and Activities for Holy Week, Easter!
April 20 — Easter Eve Baptisms & Eucharist, Sanctuary, 5:00 PM
April 21 — Easter Sunday
— UTO Ingathering
— Worship Service, Sanctuary, 8:30 AM
— Easter Brunch, Fellowship Hall, 9:45 AM
— Easter Egg Hunt, 10:00 AM
— Flowering of the Cross, Narthex, 10:30 AM
— Worship Service, Sanctuary 10:45 AM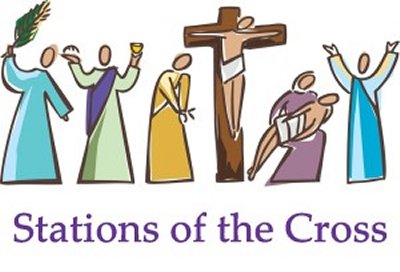 Fr. Ram will lead the next Stations of the Cross devotional walk on Good Friday, April 19, at 2:30 PM.
You are welcome to walk the Stations of the Cross individually or as a group of friends or family.
You may access the Stations of the Cross devotion book on your phone or tablet by clicking here.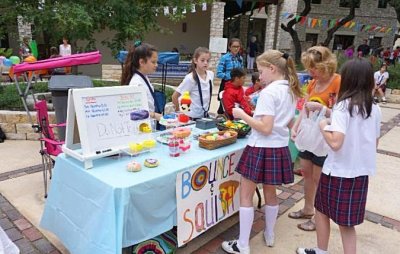 What is Le Marché?
Le Marché is an entrepreneurial event taking place on the St. George campus on Thursday, April 25, from 9:00 – 11:00 AM. For the past few months, every 4th-8th grader has been involved in gathering partners, forming businesses, attending conferences and study sessions, crafting business plans, proposals, and marketing tools, and most importantly, designing and producing products to showcase at Le Marché on April 25.
We will have more than 75 different booths selling amazing and unique products at Le Marché.
All profits from Le Marché will be donated to CHAIN OF LOVE.
More information on Le Marché will be sent out soon!

Next week is Holy Week throughout the Church. All over the world Christians will spend time marking the final journey of Jesus through growing resistance to him and his message, betrayal for money, an unjust trial and, finally, his wrongful execution by the state by crucifixion.
For many, Holy Week is just another week of being busy. In fact, it is extra busy because we have Easter baskets to make, Easter Eggs to boil and color, family Easter celebrations to arrange, new Easter outfits to try on and purchase. Holy Week sometimes feels to folks as "hellish" week because of all that has to happen before the weekend.
I want to invite you to try a different way.
I invite you simply being. Simply be present in the weekday liturgies offered Monday through Friday at St. George. Simply be a participant in our Stations of the Cross with others or as a personal devotion. Simply read the Gospel lessons appointed for each day in Holy Week. Find a quiet place to sit (Courtyard, All Souls' Chapel, the Sanctuary, etc) and simply be in communion with God.
On Ash Wednesday we are invited by the Church to enter into the Lenten season. Holy Week extends its own invitation for us to come a enter the final days of Jesus leading us to his arrest and crucifixion. We are invited to journey with Jesus through the deeply troubling hours before his suffering and death. We are invited to experience the depths of his sorrow and struggle. We are invited to set aside everything we are doing, all we are thinking, all which we have been taught about what is important in life. In its place we are invited to take hold of the Sacrifice of God in whose death we find power and victory over death in all the forms it takes in our daily lives.
Below my signature are the worship times this week. I hope to see you often this week as we come together as a family to "worship the Lord in the beauty of holiness."
Peace,
Ram+