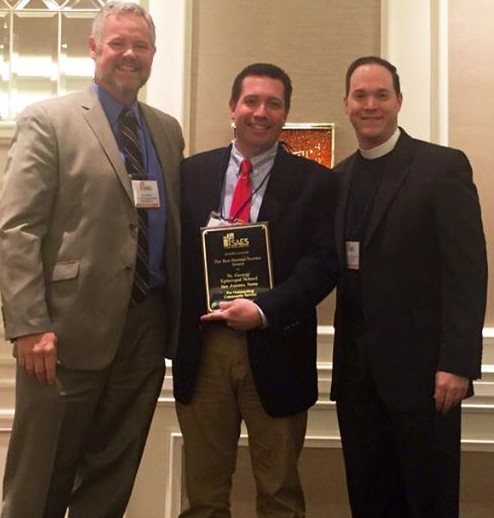 Out of 120 schools….St. George Episcopal School was named a winner of the Ken Bastian Community Service Award at the 2015 Southwestern Association of Episcopal School's Biennial Conference.
This award is presented to a member school of the Association that has established an exemplary means of encouraging students to give of themselves in some form of community service or service learning.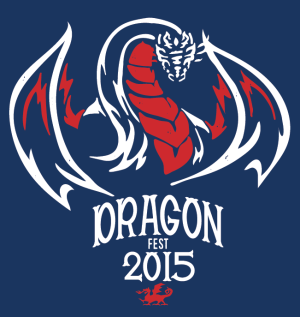 Join us at St. George Episcopal School's DragonFest!  Our annual fall festival is open to all.  We will have food, inflatables, games and more!  Click here for details!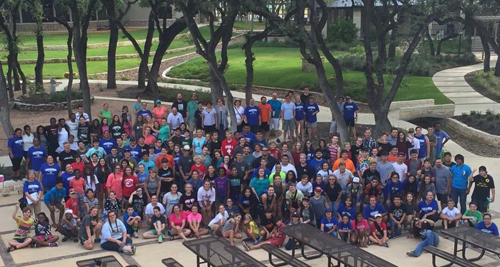 On a campus that never sleeps, we at St. George had the privilege of hosting almost 200 high-schoolers from the Diocese of Texas for their annual week-long Missionpalooza event. This group of God-loving teens spent every day of their visit spreading out throughout the city of San Antonio doing mission work at places like Habitat for Humanity, Good Sam Shelter, Providence House, and others. They made our campus their home, worshiped in our Sanctuary, slept in our gym, and did God's work. They offer a sincere thank you to everyone, especially Phillip Connor on our staff and Barbara Simon and Erlinda Blevins of our Altar Guild, for making their stay such a great experience!