Please join us on Thursday, January 14th, at 11:30 AM for the second in our monthly series entitled, "In the Meantime." Andy Nodine will give a talk on how technology is…or is not…helping us get through this period when we are in between what was and what is to come on so many levels. Andy will talk about what it means to be community in this difficult, uncertain time and how we are using technologies such as Facebook and Zoom to enable our community to continue. He will talk about what is working and what is not, what we are learning, and what we might take with us into the new normal, whatever and whenever it turns out to be. And, of course, there will be a time for open discussion. We look forward to seeing you, even if it's on screen.
In an interview with Judy Woodruff in the PBS Newshour on New Year's Day, our Presiding Bishop Curry addressed the imperative of maintaining a community in this time when we must be physically isolated, and the value of technology in doing so. In his uniquely joyful style, he said, "If you're high tech, Zoom; if you're low tech, text; if you're no tech, call! Send a note! STAY IN TOUCH!!" Here's the link to the interview: 
https://www.pbs.org/newshour/show/following-the-way-of-love-through-divisions-upheaval-and-uncertainty
.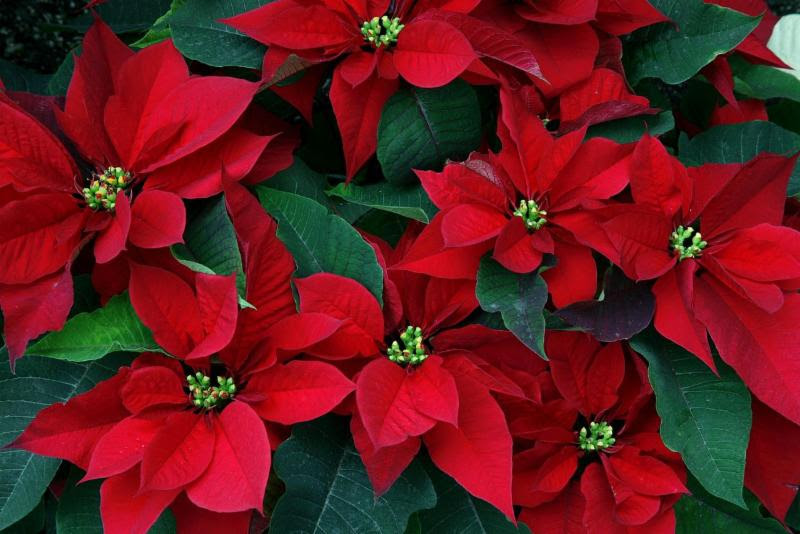 We will be adorning our altar on Christmas with
poinsettias, Please consider a contribution toward the poinsettias "In Memory of" or "In Thanksgiving for" any loved ones you would like to honor. Please make all designations by 
clicking here
 and filling out our "Poinsettia Offering Form". We will present our in memoriam and thanksgivings at our Christmas Eve services. Please send any questions to Keith Earle at 
kearle@saintgeorgechurch.org
.
Fr. Ram invites adults of all ages to a new opportunity for fellowship and reflection.
"…in the Meantime"
A time to gather with others to explore life between what was and what is to come – and how to make the most of it.
This Zoom gathering will be launched on Thursday, December 10th at 11:30 AM. Zoom meeting information and link follow below.
Participants can expect a time of general fellowship and seeing familiar, and hopefully, new, faces of our St. George family. A speaker will offer a reflection followed by individual reflections on the talk. We will end with prayer requests and noonday prayers.
The first speaker will be Fr. Ram will offer a reflection entitled: Ministry in the Meantime. This talk will introduce this new adult Zoom offering and discuss how ministry in the church has changed as a result of the pandemic. He will share how he is adapting and making the most of this time between what was and what is to come.
Registration Information
Hi there,
You are invited to a Zoom meeting.
When: Dec 10, 2020 11:30 AM Central Time (US and Canada)
Register in advance by 
clicking here
. After registering, you will receive a confirmation email containing information about joining the meeting.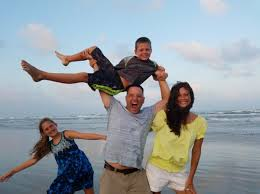 If you are interested in attending Family Camp, registration opened up on Monday, Nov. 2!
Fr. Ram will be the chaplain for Family Camp Session 8, July 22-25! In St. George tradition we'd like to fill that session with a bunch of our St. George friends & families! As you know, sessions fill up fast…especially those sessions that fall at the end of July…so register as soon as you can to claim those coveted spots!!
To register for Session 8 Family Camp with Fr. Ram 
CLICK HERE
. To browse and register for other camps, 
CLICK HERE
!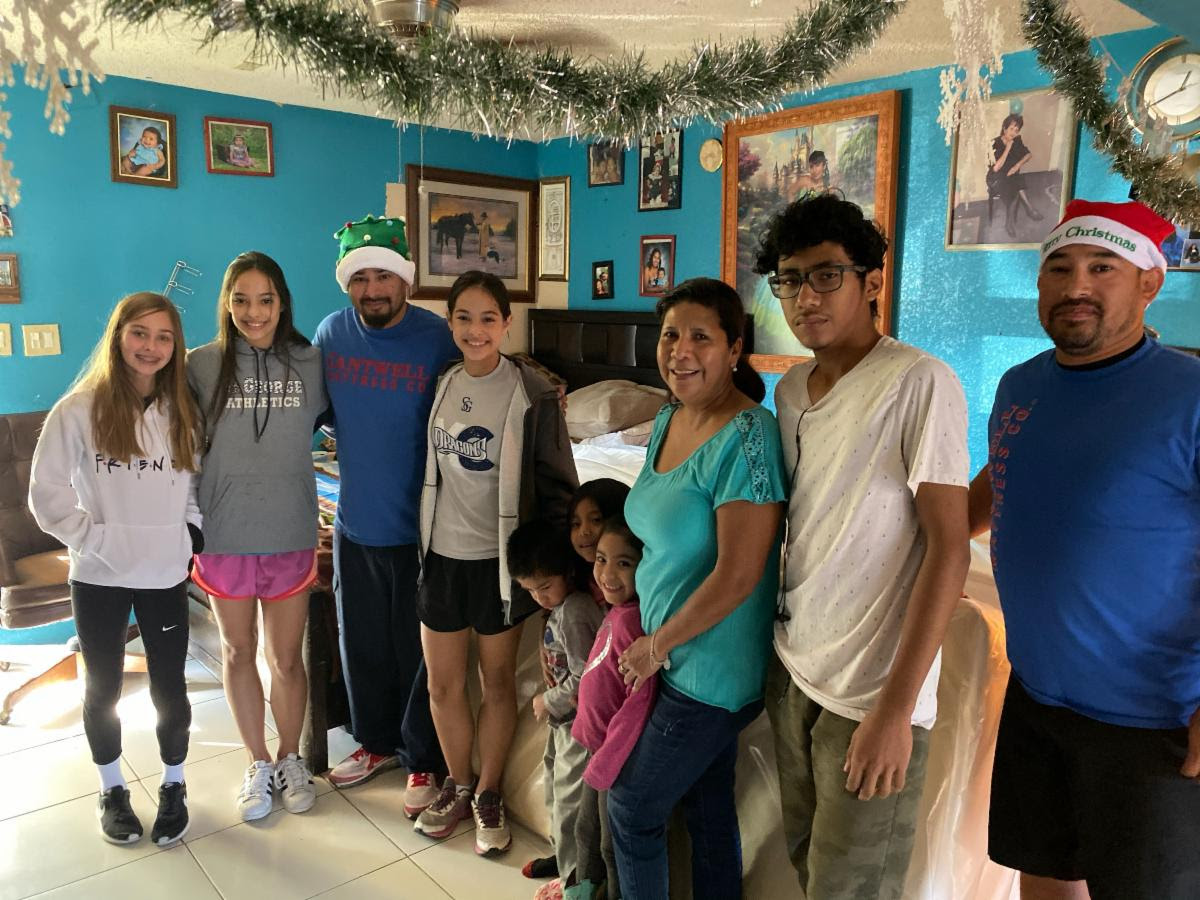 The 2020 Adopt A Needy Family ("AANF") program is well on it's way! To all who have donated items to date, thank you for your continued support of this worthy program. The generosity of the St. George community is always amazing, but there are still opportunities to give! 
Click here
 to view the list of large items needed this year. You can 
click here
 to view the list of families and their ornament pages, or you may choose to provide a monetary donation by 
clicking here
.
Please print the ornament email page sent to you by Sign Up Genius for each gift because it must be securely attached to the unwrapped gift before it is placed in a drop-off box. Gifts may be delivered to the Leadership Center starting no later than December 4th.
Thank you for your continued support,
Randall Klint and Gaby Fernandez-Morales
Your 2020 AANF Coordinators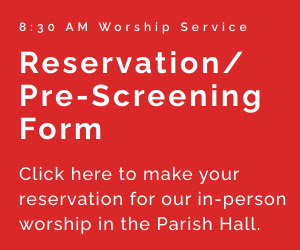 As you may have heard, we are back for in-person worship at 8:30 AM in the Sanctuary. Doors open each Sunday at 8:15 AM  and you may use either entrance (Richards, or Sanctary  Narthex) for worship.  Parking is permitted in all of our lots if you are attending. We will have screening set up at both entrances to the Sanctuary. We are requiring that all attendees who are comfortable coming for in-person worship fill out our St. George Episcopal Church Pre-Screening/Reservation form by Sunday morning before they attend the service. This form will also be linked in each week's eSpear electronic newsletter. This will speed up our on-campus screening and check-in process once you arrive. It will also help us anticipate the numbers attending and determine how we will set up the worship space. Remember, we are continuing to offer our 10:45 AM worship stream in the same format that we have been presenting each week, and we look forward to seeing you!
Below is a video I have provided that walks you through the Pre-Screening/ Reservation form so that you can anticipate what it will look like.
Click Here for St. George Pre-Screeing/Reservation form instructions. 
I am also including a fun video created by the staff to highlight what to expect for the return to in-person worship- This is what it looked like in the Parish Hall when we stared, however, it will be the same process in the Sanctuary. Take a look, and enjoy the fun spirit that went into this video!
Click here for the Welcome Back! A look at the return to in-person worship video.
If you do not receive our eSpear newsletter- Click Here to sign up. 
As always, please reach out to me if you have any questions. The rest of the team and I are here for you and want to support you in any way possible. Have a blessed rest of your week!
Blessings,
Keith
—
Keith Earle
Senior Director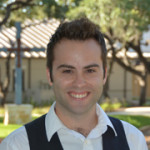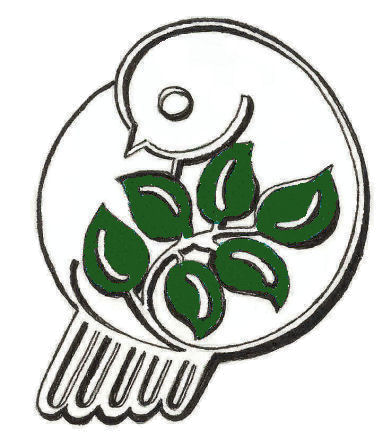 The St. George Community of Hope International (COHI) has trained lay chaplains who are available to minister to those of you and yours who could benefit from a compassionate listening presence. 
 In 1994 Rev. Helen Appelberg created the COHI training course for lay chaplains to support hospital staff chaplains. The philosophy is "rooted in the ageless principles of The Rule of Benedict and sustained by clinical pastoral practices."
COHI lay chaplains at St. George are available now. If you would like to request a call from a lay chaplain, email pastoralcare@saintgeorgechurch.org.
For more information about Community of Hope International, go to https://www.cohinternational.org/.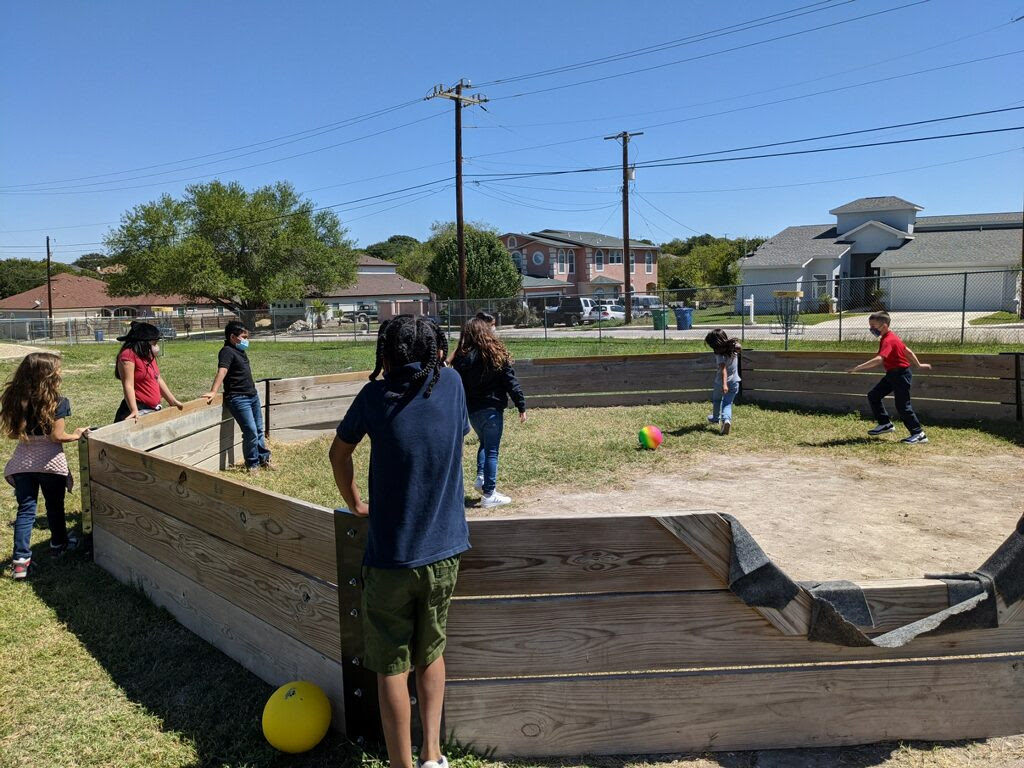 Larkspur sent a great picture of some of their students using the playground balls provided by St. George to play in the GaGa pit on a beautiful day! Thank you to the Willmann Pastoral Care Trust and all who made this blessing possible!