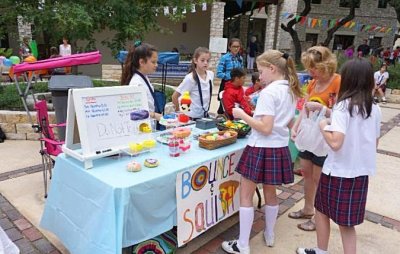 What is Le Marché?
Le Marché is an entrepreneurial event taking place on the St. George campus on Thursday, April 25, from 9:00 – 11:00 AM. For the past few months, every 4th-8th grader has been involved in gathering partners, forming businesses, attending conferences and study sessions, crafting business plans, proposals, and marketing tools, and most importantly, designing and producing products to showcase at Le Marché on April 25.
We will have more than 75 different booths selling amazing and unique products at Le Marché.
All profits from Le Marché will be donated to CHAIN OF LOVE.
More information on Le Marché will be sent out soon!