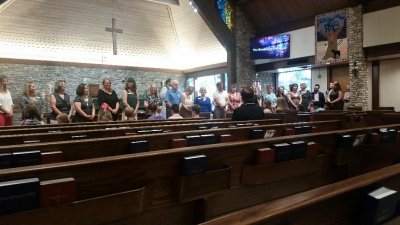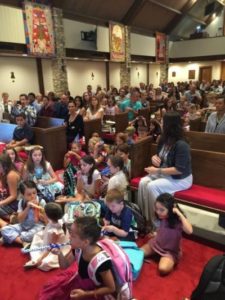 Blessing of the Backpacks and Teachers
Our annual Blessing of the Backpacks and Teachers will be Sunday, August 25 during both the 8:30 AM & 10:45 AM worship services. All students are encouraged to bring their backpacks and receive a blessing to start the school year off right. We also invite teachers to come and receive a blessing as they begin another year of teaching God's children!
Please join us after the 10:45 AM service for our Ice Cream Social in our newly renovated Parish Hall!
Annual Ice Cream Social
The fun continues after church – Join us for our annual Ice Cream Social on August 25 following our 10:45 AM worship service. Gather in joyous fellowship with family and friends from our Church and School as we celebrate the beginning of another wonderful year of teaching! If you are able to volunteer to help with clean up, please contact Happy Wilson – hwilson@saintgeorgechurch.org.