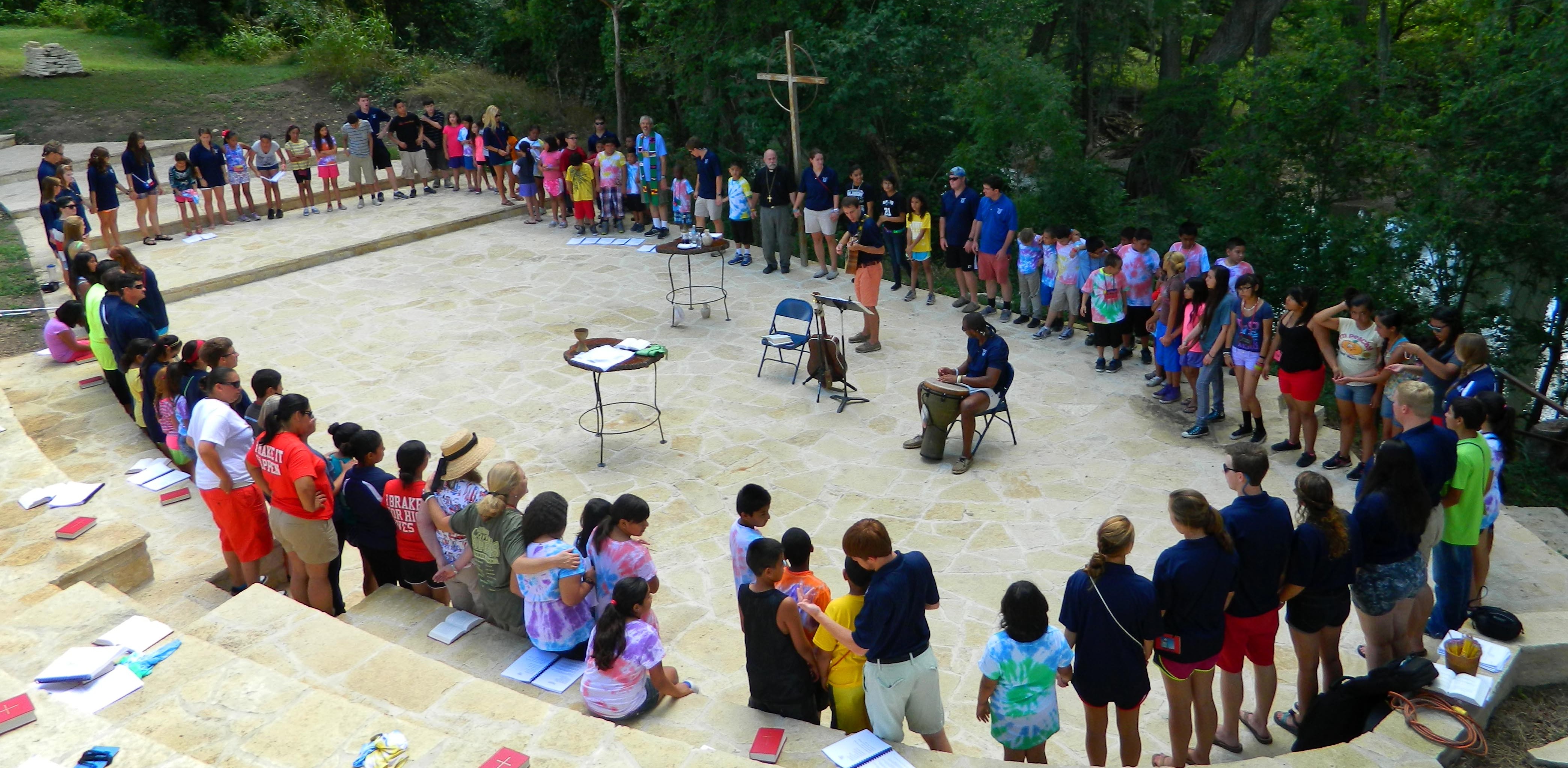 Come experience the beauty of the Texas Hill Country and the refreshing presence of God at Camp Capers the weekend of April 1-3.
It will be a time to be with your family, friends, and your family in Christ at a peaceful location. The new lodge will hold up to 80 people and has been reserved for us. Come and be a part of this great time to connect with others in the St. George community. All ages are welcome to attend this retreat where we will sing, pray, worship, play and learn. Our theme for the weekend will be "The Joy of the Lord is our strength." Click here for more information on Camp Capers.
Schedule & Meals
Arrive and Check-In Friday, April 1 after 6:00 PM.
Dinner on your own as you drive to Camp Capers.
Saturday breakfast, lunch, and dinner included in fees.
Sunday breakfast included in fees.
Sunday Eucharist at Camp Capers, then depart for lunch on your own as you drive home.
Pricing (Financial Assistance Available If Needed)
Please make checks payable to "St. George Episcopal Church" and put "Parish Retreat" on the memo line.
To pay with debit/credit card, please use the PayPal button coming soon. A 3% processing fee has been added for all card purchases.
Family of One: $94.00 for whole weekend ($50 lodging & $44 meals)
Family of Two: $138.00 for whole weekend ($50 lodging & $88 meals)
Family of Three: $182.00 for whole weekend ($50 lodging & $132 meals)
Family of Four: $226.00 for whole weekend ($50 lodging & $176 meals)
For larger families, please include $44 for meals for each additional family member. If you require a second room, please add $50 for additional lodging.
Saturday Only (No overnight): $50 which includes breakfast, lunch, and dinner.
***Children under two are free, please don't count them in your pricing.
Use this form to register your family.  There is a lot of interest and we will accept registrations on a first come, first served basis.  For general inquiries, please email stgeorge@saintgeorgechurch.org and we will be glad to help you out.