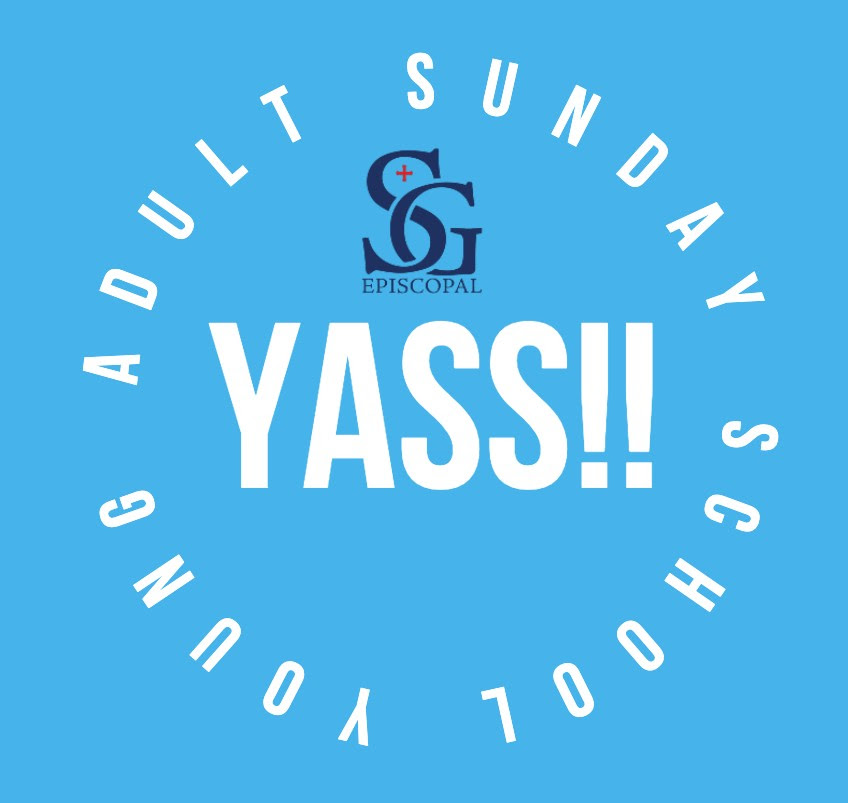 Have you ever wondered who the disciples were? What they did before they followed Jesus? What characteristics they each had? What happened to them after Jesus died and rose again? Join Reverend Susan, in person, at St. George at 9:00 AM on Sundays starting April 25, for YASS!!! This is a class for "young adults" (College age to almost empty nesters). We will explore the lives of the disciples and learn more about the men who were closest to Jesus while He walked the Earth.
Childcare/Sunday school will be available for children and youth. If you have any questions, please email Rev. Susan at 
sburnham@saintgeorgechurch.org
.