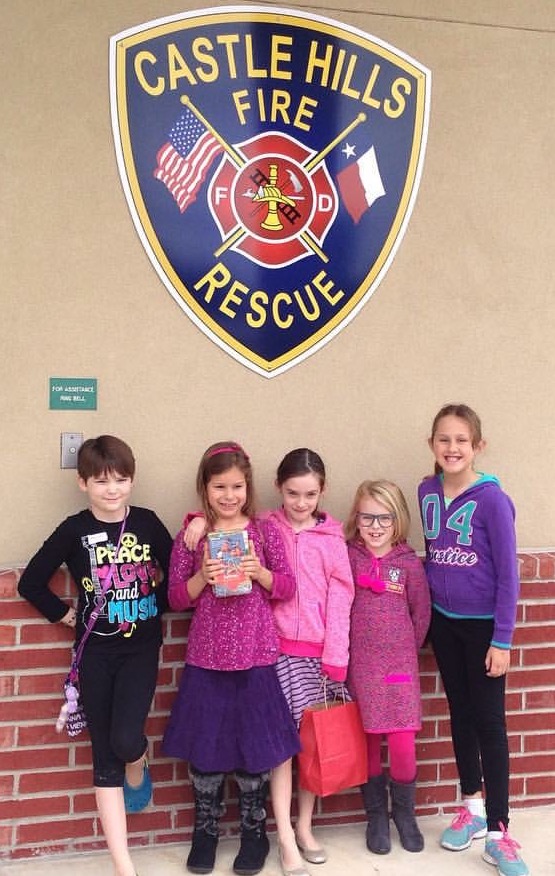 Kids for Christ successfully completed "Mission: Possible" as they took to the streets to do "Secret Service" work around the Castle Hills area! Team Red & Team Blue's mission was to spread cheer for all to hear by performing at least five acts of kindness around the area.
Missions we completed include:
·Spreading words of Kindness by writing notes of kindness and inspiration on sticky notes and placing them on windows of cars and mirrors
·Popping with Kindness where they taped microwave popcorn to random Redbox kiosks
·Bubbles, Bubbles Everywhere where they left bottles of bubbles around the park area for kids to enjoy
·Kindness for the Red & Blue where they took boxes of cookies to the Castle Hills Police Dept. and Fire Dept
·Dollar for a Smile where they taped $1 bills to random items of their choosing in the Dollar Store for others to use
·Door to Kindness where they had to open the door for people
·Coin Drop where they placed quarters in gumball machines for others to use
The kids had a GREAT time running around performing these acts of kindness! They knew their mission of spreading cheer was complete when they received many smiles from those they came in contact with! Afterwards we all met in the park and enjoyed a celebratory cookie cake!
This mission could not have been possible without the efforts of these fabulous kids AND the parents who helped drive them around! Thank you to Stacy Talley, Julie McLaughlin, Michelle de la Garza, Kate Castellano and Mary Howe for going on this "Secret Service" adventure with us!