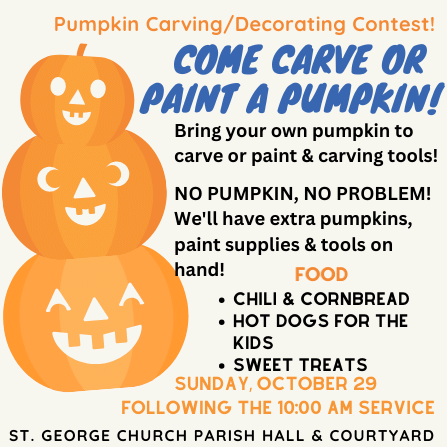 Following the 10:00 AM Service!
In the Parish Hall & Courtyard!
CASUAL DRESS SUNDAY!! KIDS WEAR YOUR COSTUMES!
Join us for our 2nd annual Chili Fest and Pumpkin Carving/Painting event! Bring a pumpkin and/or chili to share! And if you DARE…you can enter your pumpkin and/or chili in our contest! NO PUMPKIN, NO PROBLEM!! We'll have extra pumpkins, tools & paint supplies on hand! It'll be a fun time for ALL ages!!
Childcare will be available for our littles!
So we can plan accordingly, please