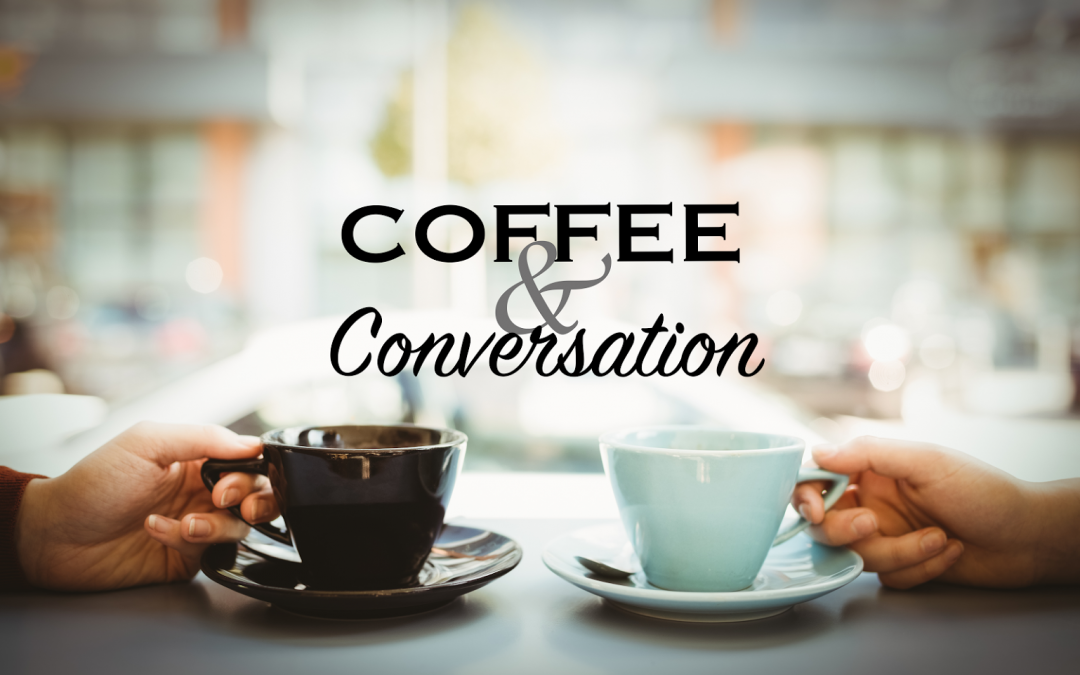 Dear Fellow Coffee & Conversation Participants –
Last Sunday the class read and discussed Questions 1 through 5, about Chapter 9 in Max Lucado's book Anxious for Nothing: Finding Calm in a Chaotic World. The chapter is titled "Think About What You Think About." The subtitle "Your problem is not your problem but the way you see it [is]," aptly conveys the thrust of the chapter.
Various members responded to how we dealt with difficulty controlling our thoughts or letting our minds wander, and what physical circumstances aggravated or assuaged these phenomena. Max challenged us to fill in the blanks: "My problem is not _______; it's the ________ I let my mind focus on." If you missed class, you might try filling in those blanks.
Question 5 refers to Philippians 4:8-9, where St. Paul states, "Finally, brothers and sisters, whatever is true, whatever is noble, whatever is right, whatever is pure, whatever is lovely, whatever is admirable — if anything is excellent or praiseworthy — think about such things.Whatever you have learned or received or heard from me, or seen in me — put it into practice. And the God of peace will be with you." Max asks us to consider how true our anxiety is. He cautions, "If it hasn't happened, don't dwell on it."
This Sunday, 10/13/19, we will start on page 189 with Question 6. Hope to see you there, normal time and place, between services, (starting at 9:45 a.m.) in St. Mark's Room upstairs in the Leadership Center.
In Christ,
Peggy and Paul Foerster