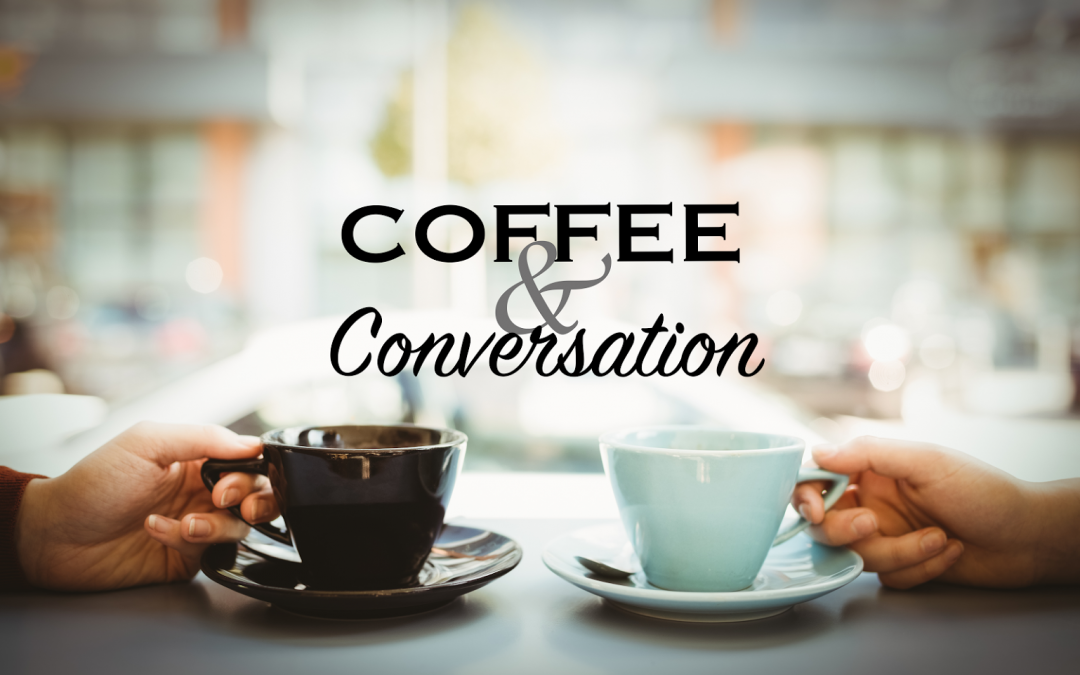 Dear Fellow Coffee & Conversation Participants — Special Schedule Sunday!
This Sunday, 6/9/19, there will be only one service — at 10:00 a.m., followed by refreshments and activities as described in the E-Spear. As a result, it will not be possible for C&C Class to meet at the usual time and place. So our participants will join in the other scheduled church activities instead.
Last Sunday we read and discussed Question 7 concerning Chapter 4 in Max Lucado's book "Anxious for Nothing: Finding Calm in a Chaotic World." Following Max's prompt, we read Isaiah 49:15-16 and Isiah 53 to lay the foundation for the question. The former passage contains Isaiah's reassurance, addressing the fear that the Lord had forsaken Zion. The latter passage foretells the coming of Jesus, with wording that ultimately found its way into Handel's oratorio "The Messiah," including, "Surely he has borne our grief…," and "All we like sheep have gone astray… ."
There followed a lively discussion. With regard to prayers, one member pointed out that God always answers in one of three ways: (1) "Yes." (2) "No." (3) "Not yet." This reminded one member of the Rolling Stones' 1969 song
"You can't always get what you want.
     But if you try sometimes you just might find
     You get what you need." [our emphasis added]
Another recalled the Garth Brooks' "Unanswered Prayers," with the lines,
"Sometimes I thank God for unanswered prayers.
Remember when you're talkin' to the man upstairs,
That just because he doesn't answer doesn't mean he don't care.
Some of God's greatest gifts are unanswered prayers."
Week after next, 6/16/19, we will resume normal class, starting with Question 8 on page 171, which points out that "rejoicing" is not always what you expect. Hope you can come!
In Christ, Peggy & Paul Foerster
P.S. We will be in Chicago on 6/16/19. We ask for one of you to volunteer to facilitate the class that day. Please call Paul's cell phone, 210-872-5451.